The fight is on. Jackie Buntan of Boxing Works Gym will clash with Wondergirl Fairtex this Friday at ONE Championship's Fists of Fury. The second bout of the night is one to watch as the USA star meets Thailand talent in a high profile Strawweight match.
Here are four reasons to watch this fiery match up.
1. New Weight Class: New Talent
Wondergirl and Buntan represent a growing group of female fighters at the 56.7kg weight. Along with the Thai and American representatives are KC Carlos, Brooke Farrell, Iman Barlow, Amber Kitchen, and other top female fighters.
The weight class is big enough that both foreigners and Thais can represent. Also, the size of the athletes means that knockouts can happen at any moment.
Wondergirl plowed through both Farrell and Carlos in her first two bouts in the organization. She took out Farrell early in the first with hard hands. Carlos was TKO'd in the second due to an elbow that broke her nose.
The new weight class gives more options for females interested in pursuing the sport as a career. Coupled with promising paydays and social media attention the new weight division is a beautiful start.
2. The USA Represents
Buntan is an American staple of the Muay Thai community. She began fighting at a young age and has racked up considerable experience. She sits at a solid record of 20 wins and 5 losses.
Her performances at the TBA's and being part of the USMF's Pan American games have gained her action and fan fair. The Filipina American has performed in Canada as well.
The USA's Muay Thai scene is not well known. Shows are limited to casinos, hotels and lack international attention and access.
The states are still an untapped market for ONE Championship. This is especially true for Muay Thai and kickboxing.
Fighters like Buntan, and her sparring partner Janet Todd current ONE Championship Kickboxing Champ, are making that change.
A win for Buntan will see the American's gain much needed attention on the global stage. Headlining the card are fighters like Superlek Kiatmoo 9 and Giorgio Petryosan. A performance by Buntan will show that America deserves the position on the card.
"America can get down too," Buntan has said. "Another goal is to put American Muay Thai on the map."
It's a no lose situation for Buntan. If she wins against Wondergirl she catapults to the top of the ONE rankings. She succeeds in putting American Muay Thai on the map.
If she loses she can go the same route as Janet Todd. She can build herself with later bouts and shoot for the championship down the road.
Buntan wants to be a pioneer for the female striking audience. If she puts on a show she might just do that.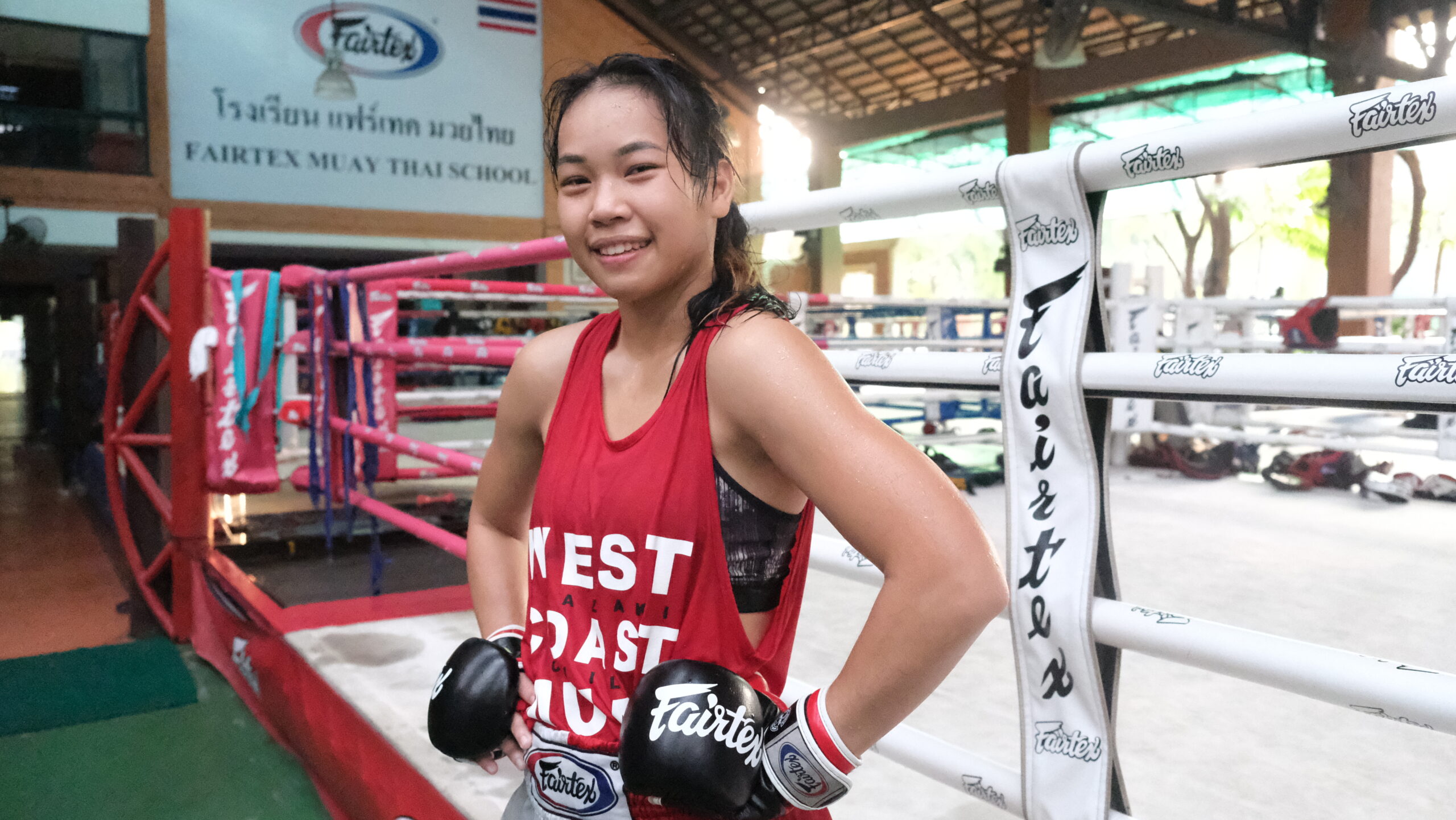 3. Thai Women Go International
Just like Buntan is fighting to put America on the map, Thai fighter, Wondergirl is looking to put Thailand on the world stage, especially Thai women. The country's female scene has seen a surge in popularity in the last two years.
Wondergirl's stablemate, Stamp Fairtex, brought significant attention to the world of Thai female fighters with her capture of the ONE Championship Kickboxing and Muay Thai belts. Her subsequent defenses and losses seized attention.
Since Stamp's debut, Channel 8 has put on constant televised shows with female boxers. Fighters like Wondergirl, Stamp, and UFC fighter Loma Lookbonnmee have solidified recognition for Thai female athletes.
While female fighters have been a constant in the world of Muay Thai, the paydays and media attention are a recent change. Wondergirl is part of that change with her appearance on ONE Championship. The bout airs on USA tv, along with streamed online.
Since signing to the organization her social media following has blown up. Before her first bout for ONE, she had 8,000 followers on Instagram. She now stands at close to 40,000 followers.
There's a lot on the line for Wondergirl. A win against Buntan puts her in serious consideration for an inaugural title shot. It also pushes Thai fighters, and Fairtex into American territory. A loss would be a heavy setback on a stellar start in ONE.
Eyes are on Wondergirl.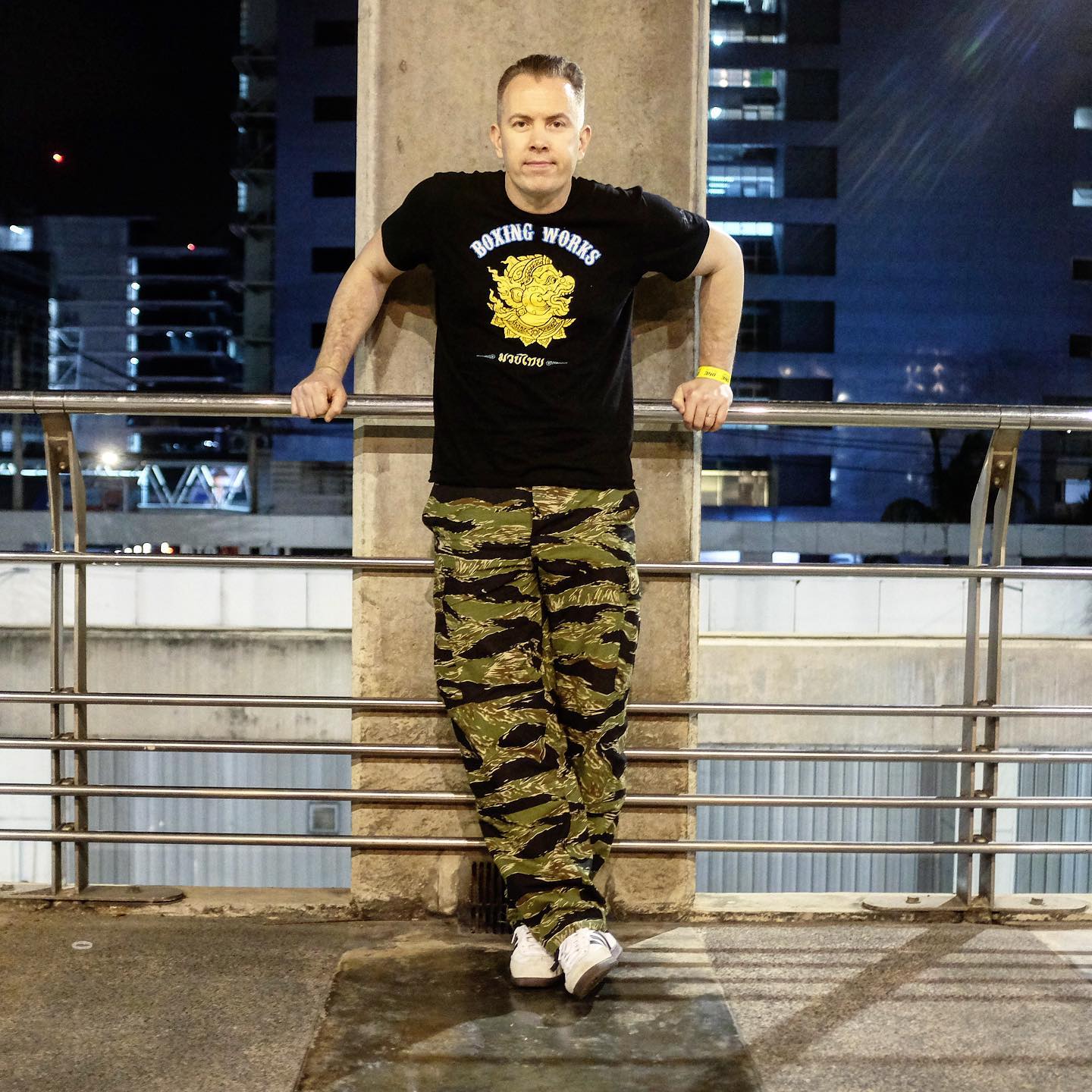 4. Fairtex Versus Bryan Popejoy
Bouts in the ring are about the boxers and the coaches. In this bout Fairtex will be facing long term friend and adversary, Bryan Popejoy.
The mid west native is a former Fairtex student, he first went to Fairtex way back in 1995. During his stay, he got to see golden era boxers like Jongsanan and Orono Por Muang Ubon fight. Popejoy returned to America but came back to face Fairtex like a prodigal son.
In the first foray against Fairtex, Janet Todd dropped a decision loss to Stamp. Popejoy and his student were then able to achieve wins including a superb knockout over Ekaterina Vandaryeva.
In a rematch Popejoy's coaching, along with Todd's athleticism, had them take home the ONE championship kickboxing belt over Stamp.
A fan of the golden era of Muay Thai, Popejoy has been able to adapt Thai style techniques with modern day training.Janet and Jackie drills
One of his most popular teaching techniques is the use of drills. The repetitive exercises reinforce muscle memory and help create fast reactions.
This contrasts to Fairtex which relies on the steady and constant Thai style work. This means long runs, lots of pad work, and clinching. Boxers develop through a grind on the body.
Popejoy has shown that Western ways can beat the traditional Thai style. But can it be repeated?
Special Thanks to Victor Alvarez for his photos. Check out more of his work here.