Muay Thai belts and ranking is a heated topic. There are a lot of belts in Muay Thai. And it's about to get hotter as most of them are trash, but some of them are cash.
We have standards though and so do you. Let's talk about real value of the Muay Thai belt system.
The Muay Thai Belt And Ranking System: Why, What, And How
Muay Thai has a belt system but it is like western boxing. You must fight for it.
Muay Thai belts are awarded for two primary reason.
Attention
Success
Belts are awarded for promotional value. It is a way to acknowledge there is something special about the bout. Pointing at the belt is a way to let the audience know this fight is truly something. Audiences will tune in because there is a belt on the line. It is a selling point.
Belts are also an acknowledgement of high level success. Getting a belt is never easy. It's harder than a normal fight because the belt must be made, criteria must be met.
Like all things in the market lots of counterfeits are made. Knock offs of brand names are common in Muay Thai just like in the luxury goods industry.
To prevent cheap goods from taking over there must be standards.
Here are the basic criteria for telling if your belt is funny or money.
 A ranking system
 A weigh-in process
 A belt defense system
Muay Thai Ranking Systems
Number one is a consistent ranking system. A sanctioning body needs to look at:
Who you are fighting, the level of opponents, and whether they have been consistent throughout their career.
For a belt to be valuable, there must be a ranking system behind it, and it must be an up to date and consistent system.
ONE Championship and WBC Muay Thai update monthly. WMO updates weekly.
This is important as there is a large number of fighters that are active in Thailand and around the world. If the fighters are not ranked anyone can fight for the belt. There is no legitimacy to it.
Belt Weigh Ins
The second criterion is the weigh in process. We are seeing a lot of promotions or sanctioning bodies install hydration tests and weight checks. They're trying to protect fighters from losing too much weight.
Athletes will go to extremes to fight. Without weigh in procedures they can harm their bodies. A weigh in system also makes the fighters professional. They fight at a certain weight, with no allowances. Don't make weight? Don't fight for the belt.
WBC Muay Thai implements the following system:
30-day weigh-in: 30 days before the bout, the boxers' weight should not exceed 10% of the weight limit for the bout;
14-day weigh-in: 14-days before the bout, the boxers' weight should not exceed 5% of the weight limit for the bout
7-day weigh-in: 7 days before the bout, the boxers' weight should not exceed 3% of the weight limit for the bout.
This allows the WBC to check and make sure the fights are valid. That the athletes are in check. That there's no long-term damage coming from too much dehydration.
Title Defense
The third criterion is defending your title.
For the WBC Muay Thai you have to defend your title within six months. The ONE Championship belts are defended regularly.
This is what makes them valid. Once you've gained the kingdom, you must protect your borders. If you're not protecting it, it's not a worthwhile kingdom.
You're not a real champion until you defend your belt.
Participation Awards In Muay Thai
There are belts that are special prizes or as awards. These are participation trophies. There's some validity to them, but it's only valid for that one bout. It is not a real championship.
They are rather acknowledgments rather than a championship title. There are a lot of things that we need to acknowledge, but they are not what makes a valuable belt championship.
These participation awards do not follow the protocol of a legitimate Muay Thai belts and ranking system.
Valid Muay Thai Belts
Number One: WBC Muay Thai Belt
This is because of the things that we've mentioned before. For example, a consistent and transparent weigh-in process. Number two would be the ranking system. They regularly update their ranking system. They require their athletes to defend their titles. All these things combined make a valuable.
Number Two: ONE Championship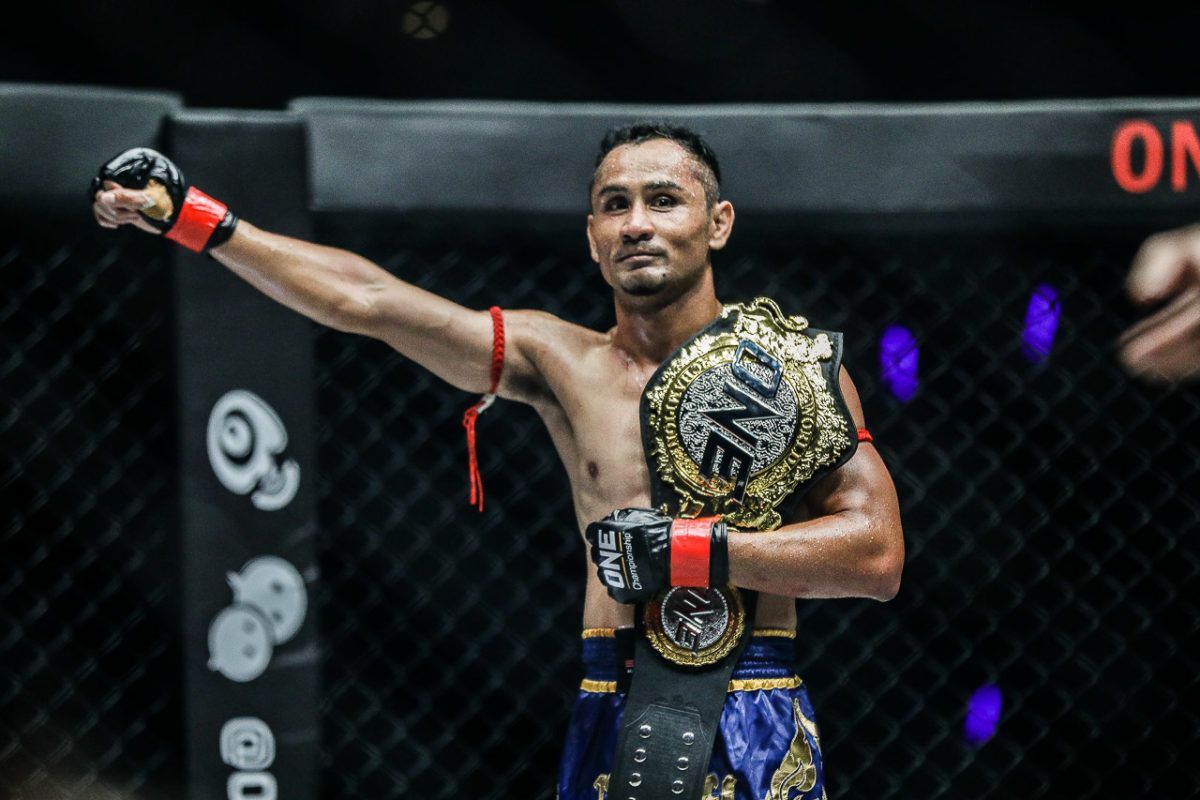 The other one is ONE Championship. These belts are so valuable because the payday is so high. The level of athletes fighting for the one belt is super elite. More money means more prestige and competition.
They're filtering a lot of strong athletes into ONE Championship. So there's a lot of validity behind the belt. With so much money on the line, people are going to be fighting for those titles.
A lot of people, like, Stamp Fairtex coming from a rural farming background has completely changed her life. She did it by putting her life on the line for this ONE Championship goal. When she won the ONE Championship belt her life changed. Her name was truly known. Stamp received money and accolades in plenty. This is real championship.
Of course, there are other great belts. Rajadamnern World Series is doing a great job with its tournament structure. Those are great tournaments. The level is high.
What's interesting now is the stadium belts are coming back. Recently announced is the beginning of female Lumpinee championships. Currently there are RWS (Rajadamnern World Series) female belt holders. There aren't any stadium female champions yet.
The Prestige Of The Stadium Vs The Promotion
Muay Thai in 2023 is going the route of entertainment. Fans want more action and faster. The stadiums that supported the traditional 5 round bouts are falling to the wayside. The honor and attention are in the visible promotional belts. The stadium belts will always hold some level of prestige. It is hard to compete with the attention of promotions like ONE Championship though.
Muay Thai Ranking And Gym Belts
Some gyms, particularly in the USA give out belts, prajiats or colored shirts to their students. This is a way to incentivize the athletes to continue training.
Without a clear system of ascension, it is hard to maintain focus. These are great for retention. However, the system at one gym does not coincide with another. These systems are not recognized globally.
This is especially highlighted when westerners come to Thailand. A high level foreigner in their homeland is often just a mediocre boxer in Thailand.
It's important for people to understand and put into perspective why these grading systems are put in place. Also, it is necessary to understand how far they extend.
Conclusion
Muay Thai is changing. Muay Thai shows are giving out belts. They want to bring in an audience. Only some belts are real cash. Don't let yours be trash.