Muay Thai, like all sports, is a money game. There are the rules in the ring, but there is also the outside world that imposes its own rules.
The outside world makes it a game of capital. Profit and loss are as important as kicking, punching, elbowing, and kneeing.
For fighters, it's important to understand the sport as a career. Why? Because treating it like a career will get the fighter to their goals and they will have longevity in the sport.  That means having a breakdown of costs and understanding how much it costs to give blood to the ring.
Here are three budget breaks downs and the costs of being a Muay Thai fighter.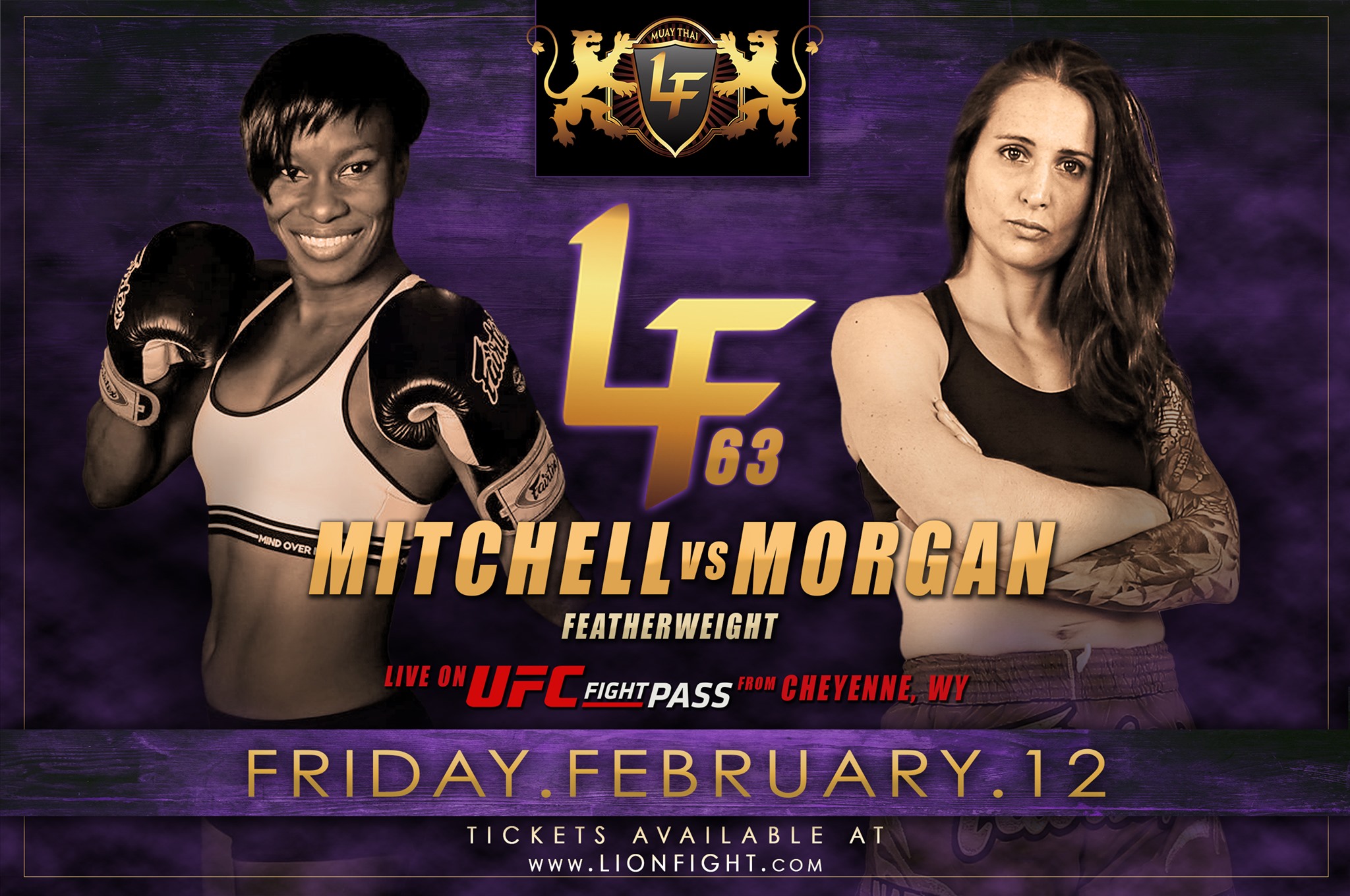 Natalie Morgan
Lady Killface recently faced Candice Mitchell at Lion Fight 63 in Wyoming. She went on to win a split decision in a great bout with the Canadian. As a long term member of The Yard in LA, Morgan has done the circuit. She fought her way up through the amateur division and did a stint in Thailand at Fairtex. This has led her to her being a seasoned pro. She is a WBC National Featherweight Muay Thai Champion and has gone 8-3 in her pro career.
Morgan did a great job breaking down her budget to the finest of details.
The bout streamed on UFC Fight Pass.
Budget Break Down
EXPENSES:
Medicals
Blood Work: $74.14 (I have health insurance that pays for this)
$150 if no health insurance coverage
Application/Licensing Fees
Total: $70
$50 for fighter
$10 each for 2 cornermen
Hair
Cornrow braids: $60
Outfit/Equipment
Short Embroidery: $15
Income loss
Loss of Income fight week: $300
Travel and Expenses in WY
Airbnb: $242
Travel to Big Bear to train last hard sessions at elevation
Food Cost in WY Total: $300
$60 per day roughly
Gas to Big Bear: $60
Cat Sitter for fight week: $125
Hotel for 1 extra night: $70
Rehab and recovery:
Massages: $500
Coach Pay:
Total: $400-$500
$400 If no KO bonus
$500 if KO bonus
Total Expenses: $1,716.14
Income Via Sponsorships
SPONSORS FOR LF 63:
Sponsor 1: $200: (5 shoutouts)
Sponsor 2: $100
Sponsor 3: $500
Sponsor 4: $300 (6 shoutouts)
The Yard: free gym membership
Free pad work with Yoshi
Total Sponsor Income: $1,100
Behind The Budget
Natalie is a tried and true professional in America.  She takes the ring game seriously and it shows in her budget breakdown. While we don't see her rental costs we do get a great glimpse of how much everything else costs.
Her hair braiding is an especially noteworthy expense for female fighters.
The real takeaway here is her use of sponsorships. While she doesn't have a large number of followers on Instagram, she has a strong audience. She was able to use her social media savvy to gain her $1,100 in sponsorship money through social media shout outs. That is a huge chunk of her expenses right there.
It's worth noting, as well, that Natalie budgets in a tip out for her trainer. Coaches spend a lot of time on their fighters. They should get reimbursed.
It's great that she's budgeted in a knock out bonus for her coaches as well. Fighters will get KO bonuses, why not share the wealth with people who taught you how to knock people out as well?
Due to contract clauses, she is unable to disclose how much she made in her bout. But we can estimate that she made between $1500-$2500.
So how much did she take home on this one?
Between $900 – $1900.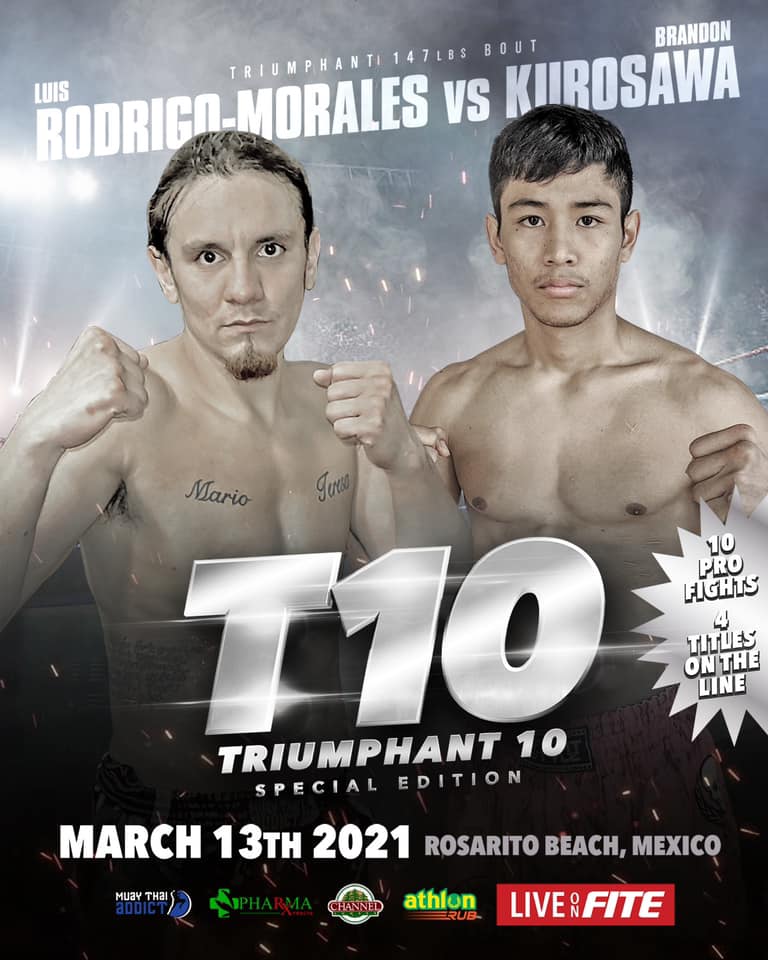 Brandon Kurosawa
Fighting out of San Diego's Boxing Club, Kurosawa is one to look out for. He recently faced fellow USMF alumni Luis Morales at Triumphant 10 in Mexico. After three rounds of action, Kurosawa lost on a close points decision. Kurosawa trains out of The Boxing Club in San Diego where he trains with Jessie Magusen
The bout streamed on Fite.tv for $19.99
Budget Break Down
Expenses
Rent $1275
Utilities $200
Groceries $250
Medicals $180
Rehab/Recovery $200
Equipment $50-100
Total Expenses $2155-2205
Behind The Budget
Without any sponsors Brandon is coming out of pocket and heavy for his debut. Brandon does work at the gym which means he doesn't pay for training. He doesn't say how much he is earning from his work at Boxing Club.
Due to contract clauses, he can't say how much he received for the bout but we can guess between $300 – $1000.
Even on the high end, the costs of fighting don't make economic sense for Brandon.
Trying to increase his purse size might help. But if he's making what Natalie does on Lion Fight (estimated at between $1500-$2500) he's still not making money.
There are two options for Kurosawar then.
1: Move to Thailand to dramatically lower his expenses.
2: Gain more sponsors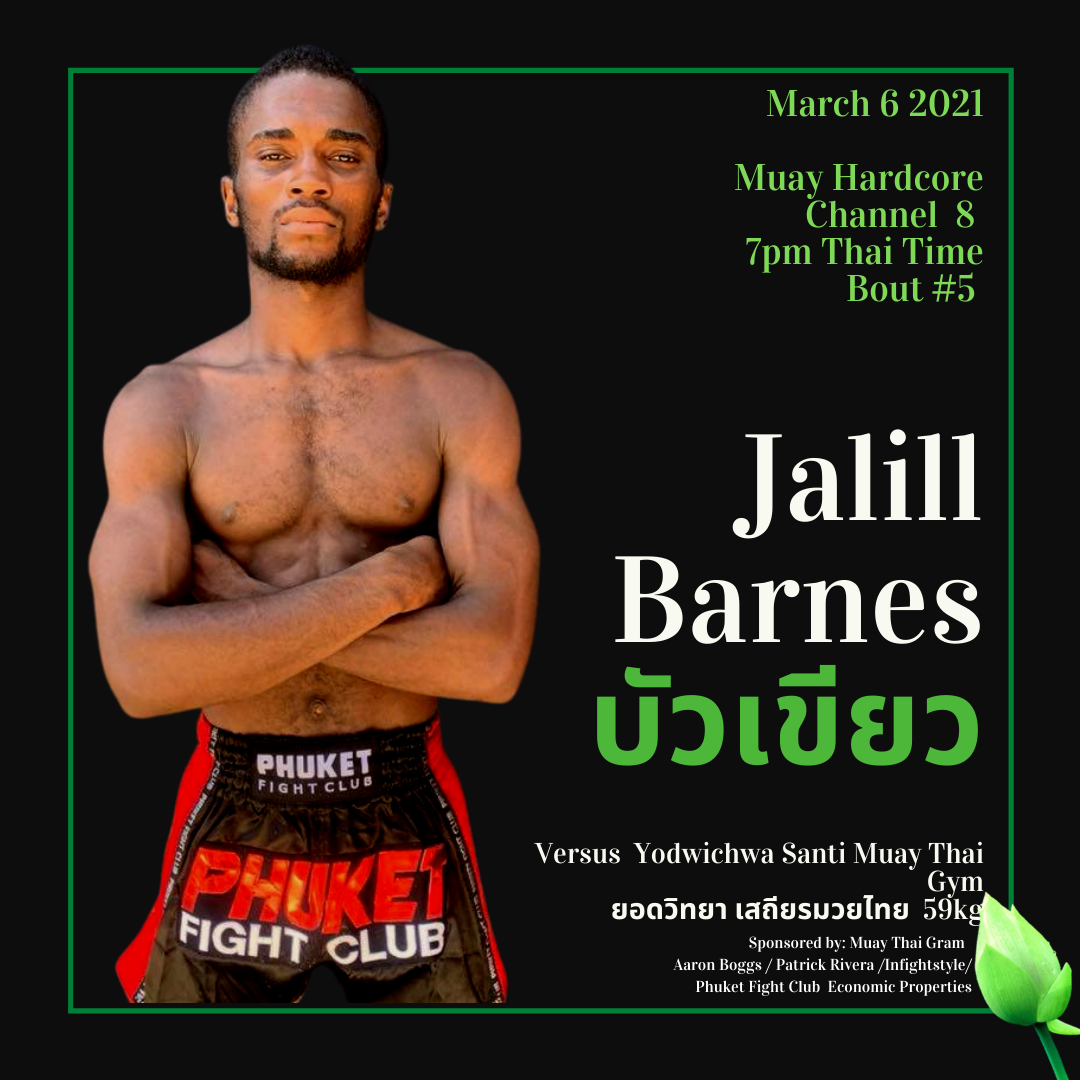 Jalill Barnes
Fighting out of Phuket Fight Club in southern Thailand, Jalill is a rising star in the sport. He's done the rounds in America and is now on a massive streak in Thailand. He's gone 7-0-1 in the Land of Smiles with bouts at Lumpinee, Max Muay Thai, Muay Hardcore and more.
His latest bout was against Yodwicha Santi Muay Thai. The Green Lotus took the win on points.
The bout streamed for free on Muay Hardcore's facebook and is on Youtube. You can see the bout here.
Budget Break Down
Expenses:
Training: Free
Rent: 5,000 + utilities
Food: 5.5k a month
Motorbike Cost: 500 a month
Total expenses
11,000 baht = $370 USD approximately
Income and deductions
Purse: 13,500 = $450 USD approximately
– 20% (gym): 2,700
– 10% (trainer): 1,350
Take home: 9,450 = $315 USD approximately
Sponsorship Income
Free training From Phuket Fight Club
Income from sponsors: Patrick Rivera, Aaron Boggs, Economic Properties, Muay Thai Gram, Infightstyle etc.
Behind The Budget:
Here we see why fighting in Thailand makes so much economic sense for Muay Thai fighters. Expenses are dramatically less. Brandon Kurosawa and Natalie Morgan had five times the costs as Jalill.
That said the purse for Jalill was low at roughly $450. There are also the necessary expenses. Sponsored fighters require tip outs.
Take care of both gym expenses and the trainer. Don't tip out the gym and trainer? Don't expect sponsorship. Reminder sponsorships are a business relationship.
Jalill has a good amount of sponsors from a variety of businesses. Jalill didn't disclose how much he gets from sponsorships. Yet if they give him a few hundred dollars he is operating on a solid financial gain.
He has minimized his costs and is gaining valuable experience.
While Brandon and Natalie are fighting three or four times a year. Jalill is fighting once a month, gaining skills, connections, and building a following. Sounds like an investment in a career.
Lead Photo By Pari Aryafar
---
Brought to you by: On Fighting In Thailand: A Guide To The Sport In The Motherland