In the age of social media athletes of all types are brand ambassadors and influencers. This is true in Muay Thai as in other sports. The eyes are on the fighters as they perform. The attention that fighters funnels into sales.
Profit equals potential jobs and careers. Successful athletes must understand how to use social media for fight careers.
Here is a great chart to understand how powerful athletes are in terms of social media engagement. Engagement rate = Interactions/Followers. 
Article source here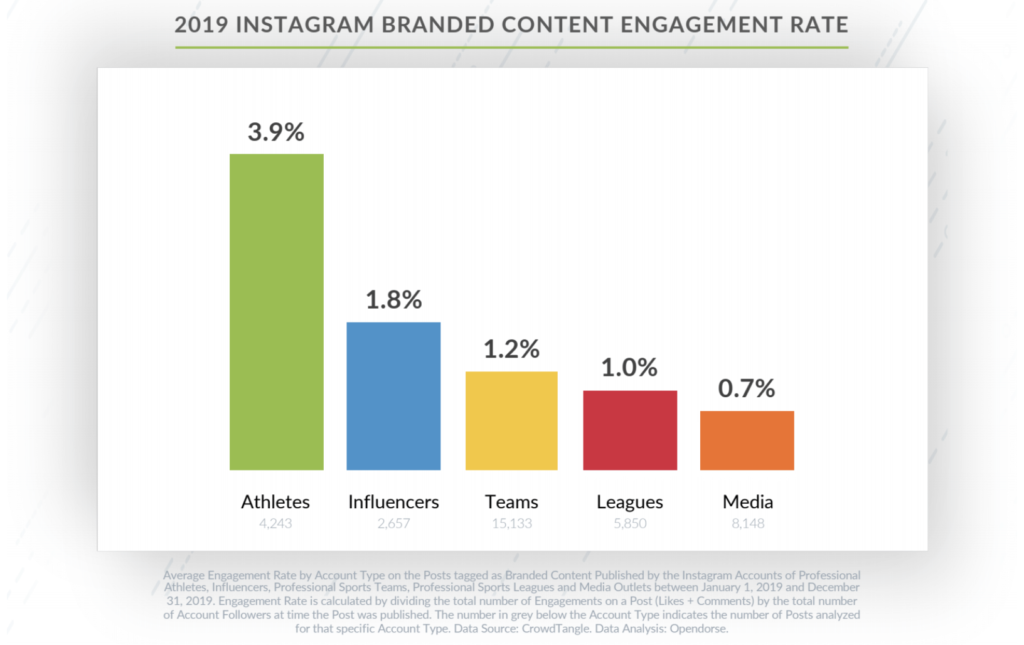 Athletes Are Influencers
The attention comes from a direct connection to fans and followers. After all, Nak Muay have built in fanbases from their gyms. Also, fighters get ongoing exposure from their bouts, that enthusiasts watch. They appear on posters, promotional flyers, and streams from bouts.
And when athletes perform well, they get even more attention. Press coverage increases the fighter's social media reach.
Athletes act as centerpieces for attention. They can then act as influencers for gyms, brands, promotions, etc. Athletes can push their audience towards certain actions. This position becomes more powerful when they leverage social media.
In a recent Nielsen Report ONE Championship skyrocketed in terms of popularity. They did this through using athletes as influencers and the power of social media.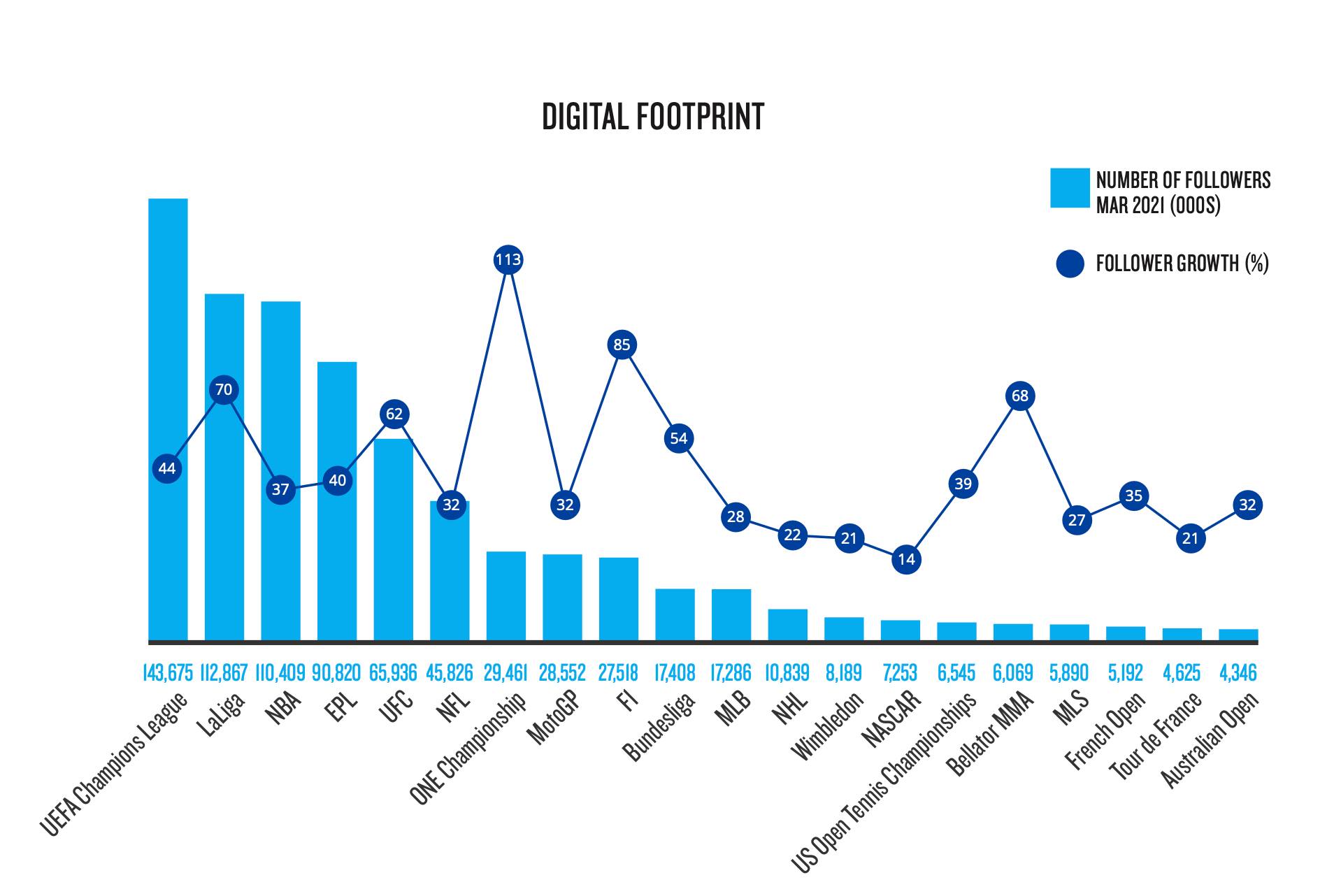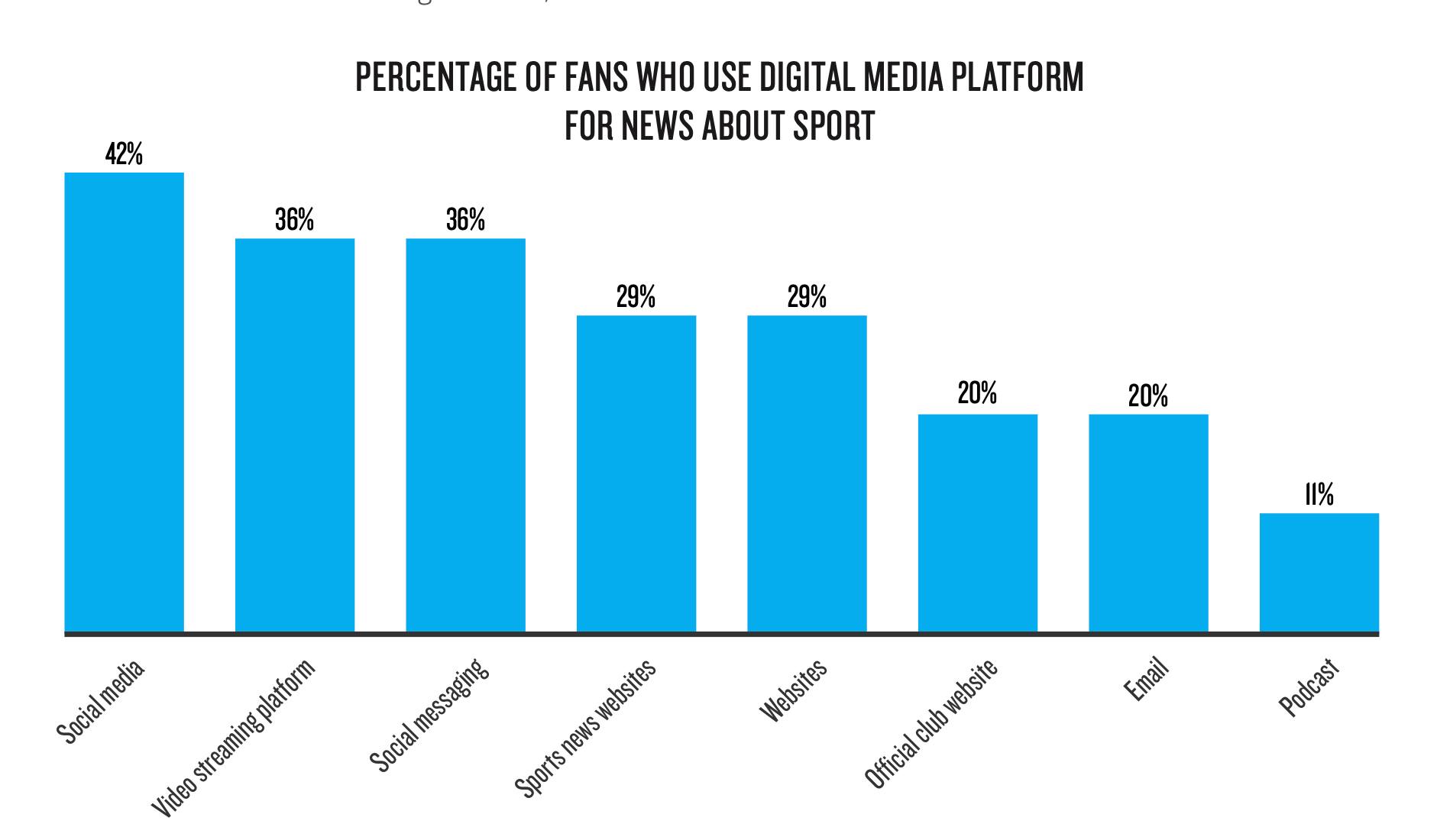 Understand more about the ONE Championship Business model here. 
Here are 5 tips on how fighters can develop their brand
Tip #1 Promoting Your Gym = Promoting Yourself
Fighters' first and primary brand sponsorship is with their gym. The facility offers places for boxers to train, teach, and grow. This development happens in many ways and can/will include on social media.
Fighters are examples of the gym's success. They are the proof in the pudding if you will. It is in the gym's best interest to support and grow their fighter. At the same time, it is in the nak muay's best interest to do the same. If you want to grow your fight career with social media, you have to grow your gyms social media.
The more that a boxer shows that they are helping to support the gym by sharing posts, tagging them in relevant content, and or help them with social media, the more the gym will reinvest in them.
Tip #2 Show And Explain Technique
One of the easiest ways to become relevant in any field is to teach others what you know. You don't need to have fought at Rajadamnern or Lumpinee to show how to block a kick. Consistently teaching techniques online in digestible formats will have athletes gain authority.
Teach the things you wish you knew before you started! This can include things about the culture, training, or pricing.
To Learn more about the costs and how to stay in Thailand long term click here. 
Tip #3 Show Your Lifestyle
Fighting is a lifestyle. There are a lot of things that most people don't know about, that boxers will. Since athletes are held in high esteem people want to know about their lives. Showing your lifestyle is a great way to develop a large social media following. People invest in people who they know and are familiar with. Become relatable.
For example posts about why you fight, talking about your diet, your sleep, how you work on recovery.
Tip #4 Begin A Career In Entertainment
Fighters are entertainers. People watch bouts to be entertained. In the same way, people look at Instagram, Facebook, and Twitter to be amused. Boxers can use this opportunity to display their skills.
Feats of athleticism such as kicking the pads hard and fast always do well. Hitting the bag, shadowboxing, sparring, and drills can all be entertaining.
Action is always good but entertainment can also be an opportunity to branch out. Show the world your other sides. Short jokes are always a major hit.
Tip #5 Inspire Others To Fight
Fighters make hard choices. The decision to train regularly. Rejecting drinking, partying, and make judging what you eat are all things that most people don't do. By living a certain lifestyle, boxers show what is possible for people to achieve. They can therefore motivate people to make some of the same life choices, or consider what they are doing.
Athletes of all types are inspirational. That's one of the main selling points for ONE Championship as well. They want their athletes to display certain values.
For Nak Muay They can do the same. Supporting certain causes, identities or people can inspire others to action.
Pro Tips
Post regularly. Try to aim for 3-5 times a week. Getting results on social media is like getting results in the gym. You need to show up consistently.
Batch content. If you are doing instructional videos batch together two or three. Try to produce as much of one type of content as possible and then plan out when you will publish it.
Go easy first. A great idea is to explain the different fight styles in Muay Thai. Film yourself and post it on your gym blog, Instagram, and or Facebook. You can use this article as a reference.
Schedule the days of the week. Having set days of the week for content will make it easier to come up with ideas.
For example:
Monday – Fight News
Tuesday – Gym
Wednesday – Show Technique
Thursday – Lifestyle
Friday – Inspire
What help with your social media presence? Hit us up on Instagram. Slide into the dm's. 
---
Brought to you by: On Fighting In Thailand: A Guide To The Sport In The Motherland