Thailand is the mecca of Muay Thai – many foreigners make the pilgrimage to the motherland of the sport only to return home. These short trips are enriching, but without the commitment of long term stay, foreign boxers don't get to see the many layers of the sport. Extended trips help foreigners develop careers, long term connections and understand how Muay Thai as a sport works.
The first question for a boxer to ask him or herself why they are moving to Thailand. Are you trying to get fights? Do you like the lifestyle? Do you like the weather? The culture? The beaches? nightlife?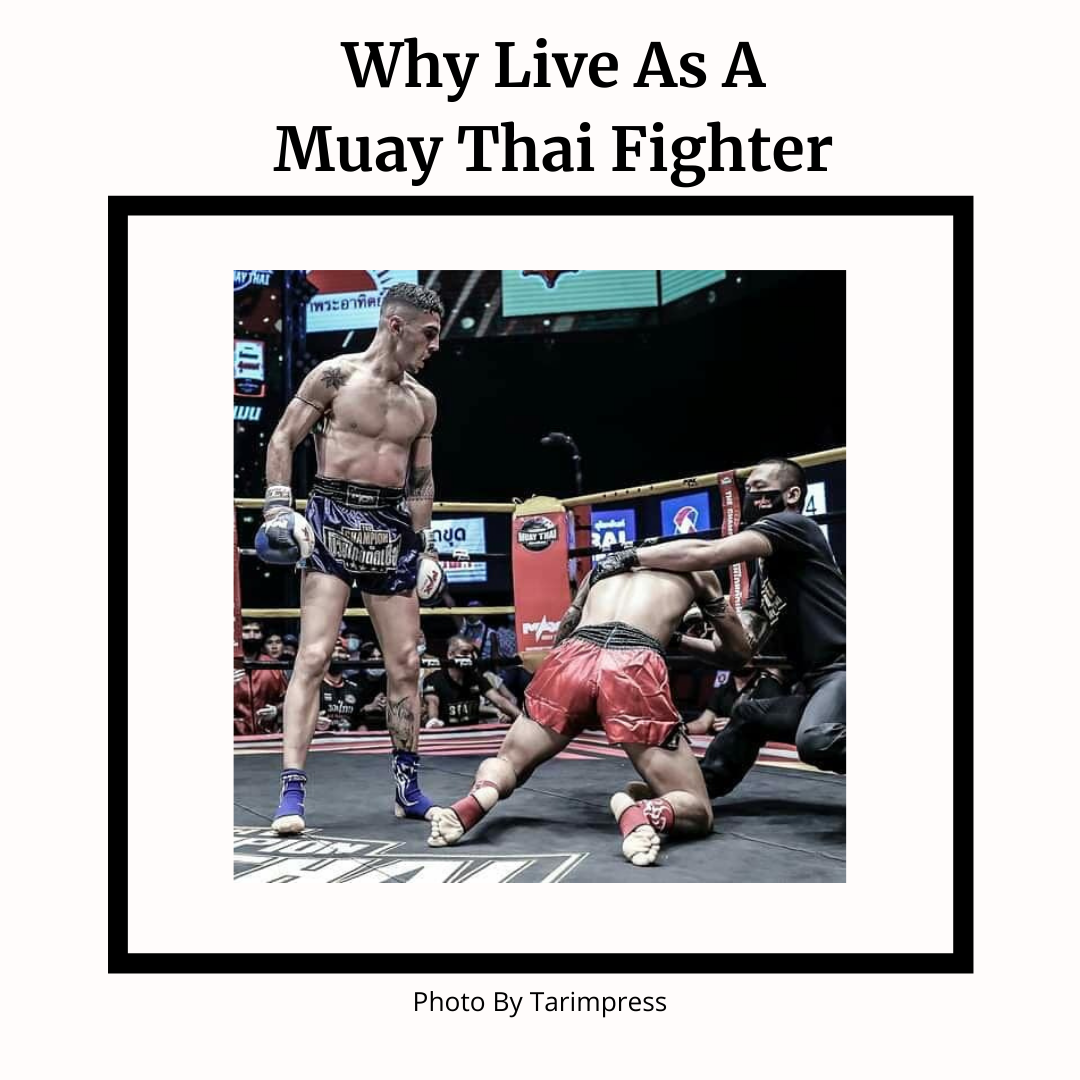 1.Understand Why You Want to Move And Live As a Muay Thai Fighter
Answering this first and primary question will help line up all the answers.
For example, if you want to move to Thailand to fight as many times as you can, North eastern Thailand might be the best option for you. The rural countryside, commonly referred to as "Isaan", provides plenty of local matches. While it's hard to get connections as someone new and foreign to the country, once you have one or two, you can potentially fight as many times as you'd like, whenever you want..
If you are looking to have some fun, and fight occasionally, then Phuket might be great for you. The beaches are beautiful and a short flight to the capital can get you on an entertainment show. You can fly back home and have a cocktail on Nai Harn beach after you celebrate your victory.
If you are looking to develop a career long term it is sensible to live in Bangkok. The capital provides easy transportation to the major entertainment fight locations. Super Champ and Muay Hardcore, Max Muay Thai, along with the major stadiums of Lumpinee, Rajadamnern, Channel 7, etc. are easy to reach from Bangkok.
(Note: There are high level gyms in every area of Thailand)
Figuring out your why and the how and what you will do becomes clear.
2. Budget For  A Nak Muay
There are two big hurdles that people face when moving to Thailand. The first is budgeting. As the saying goes, No Money, No Honey.
Thailand, as cheap as everyone makes it out to be, still requires money. There won't be any short cuts for you, especially as a Muay Thai fighter. This is especially true when you first arrive so it's best to have a budget, and stick to it.
There are two sides to budgeting: income and expenses.
Income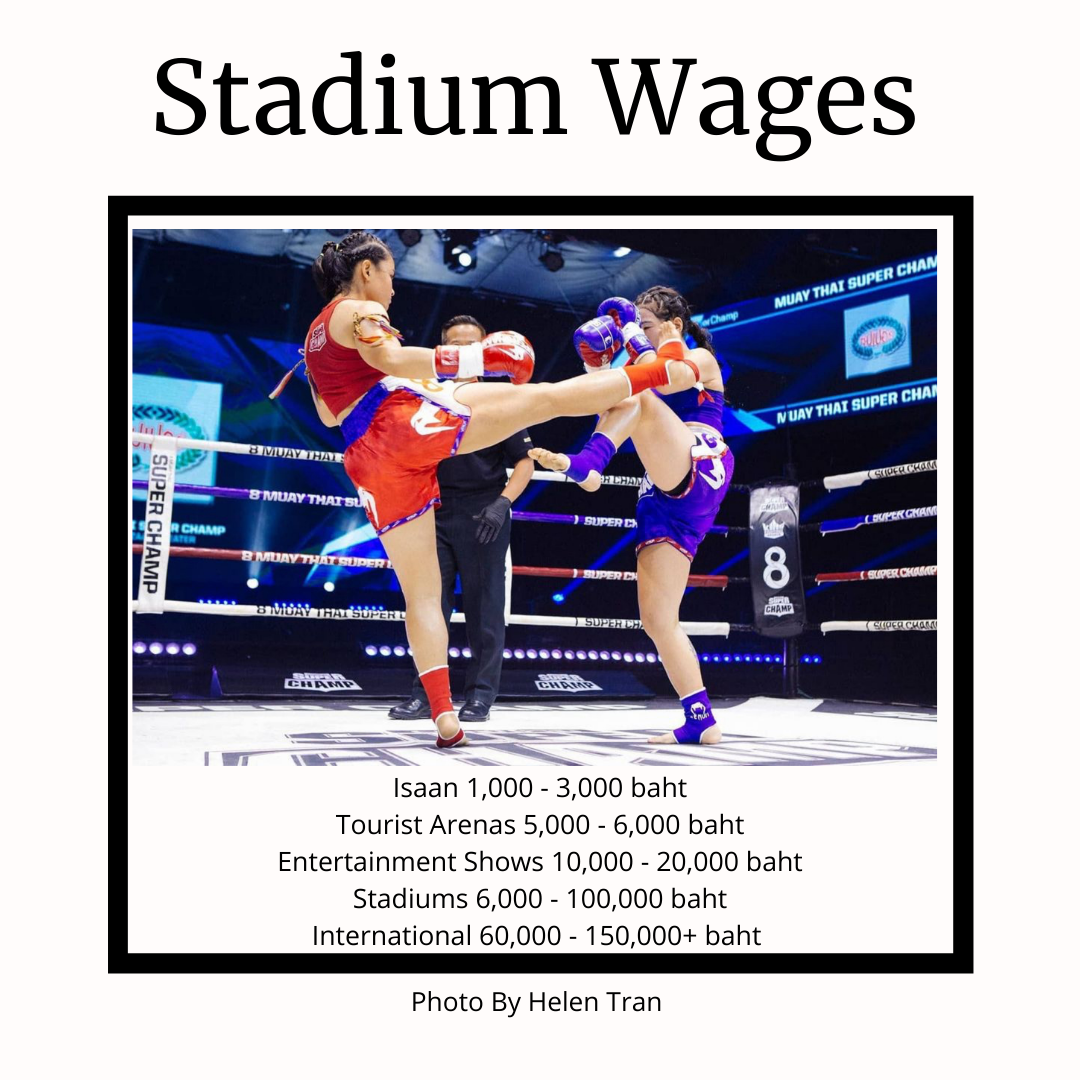 Fighting
For long term (male) fighters, the primary source of income will be fighting.
Wages for foreign fighters are generally low but can be enough to live off of.
High ranked Thai fighters could gain purses of 100,000 baht or more per bout pre Covid 19. Many stadium fighters made between 40-50,000 baht in Bangkok.  Half of wages will go home and their cost of living tends to be lower. Some good budgeting and a little bit of help can help you sustain your lifestyle in Thailand.
Female Muay Thai fighters' purse sizes are even lower than those of foreign men. There is a glass ceiling in the sport for women. However, Women are breaking through this barrier and leveraging their assets, especially social media, to make better income.
For a full breakdown of fight purses and how they work check out this article.
Pro Tip: Money Matters In Muay Thai!
Fighters at low-level shows, such as tourist stadiums in Phuket make, 6,000 baht per show (Pre Covid).
Bouts upcountry in Isaan will make 1,000-3,000 baht.
Entertainment shows like Max Muay Thai or Super Champ start at 10,000 baht per show and go up to 20,000 baht.
Stadium bouts start at 6,000 baht and can go up to 100,000 baht (or more in some special instances).
International level bouts will start at 60,000 baht and can go to 150,000 baht or more.
Gambling
You can make money gambling on fights, especially on yourself. This can be quite risky, especially if you lose. The purse is lost, as is the potential extra money. A general rule of thumb is to never bet more than you can afford to lose.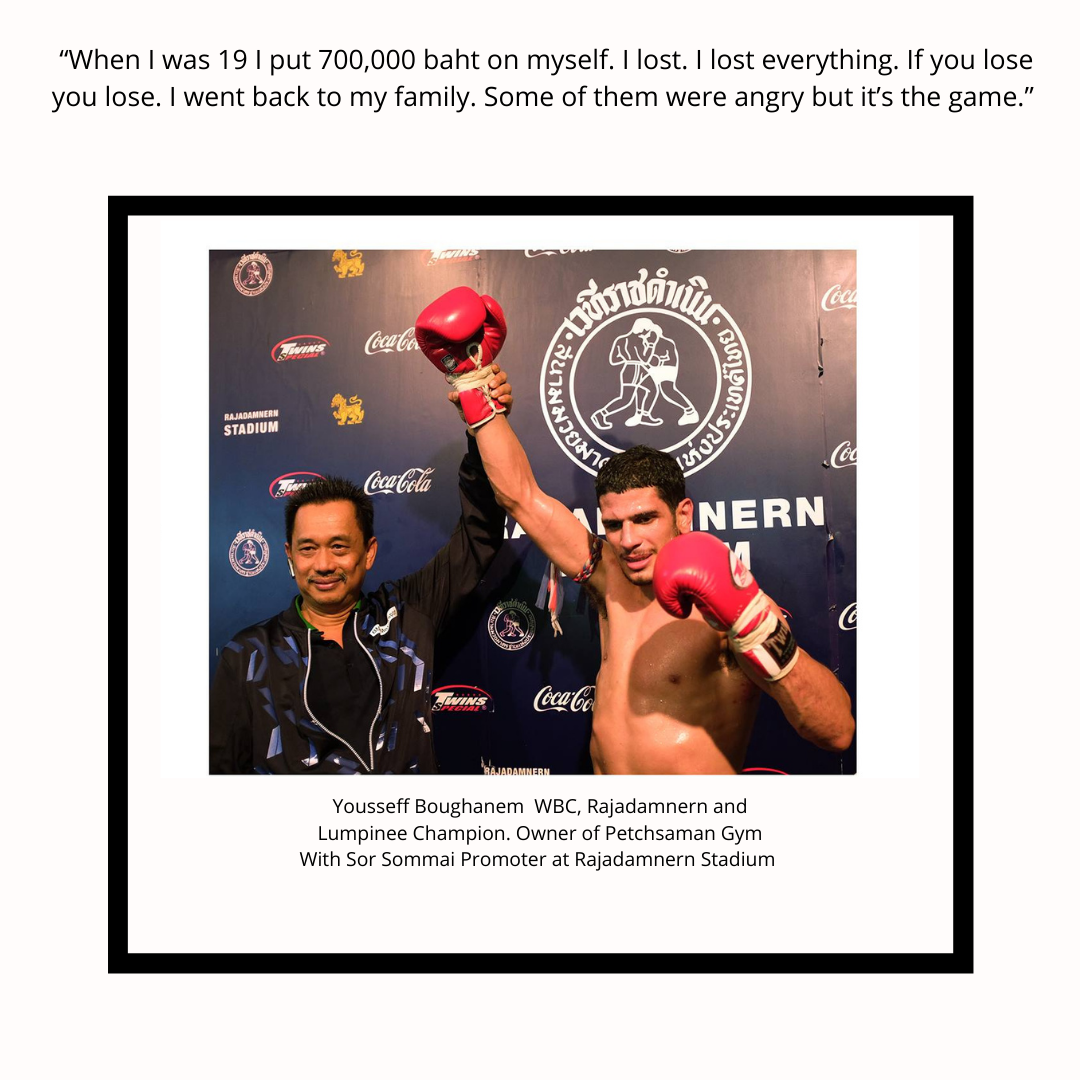 Side Jobs
Training is hard work, especially when you're training for a fight. There is little free time and energy to put into things outside of the gym. However, if you are willing to put in the time and effort, there are options for fighters to make money, especially if you create skills for yourself.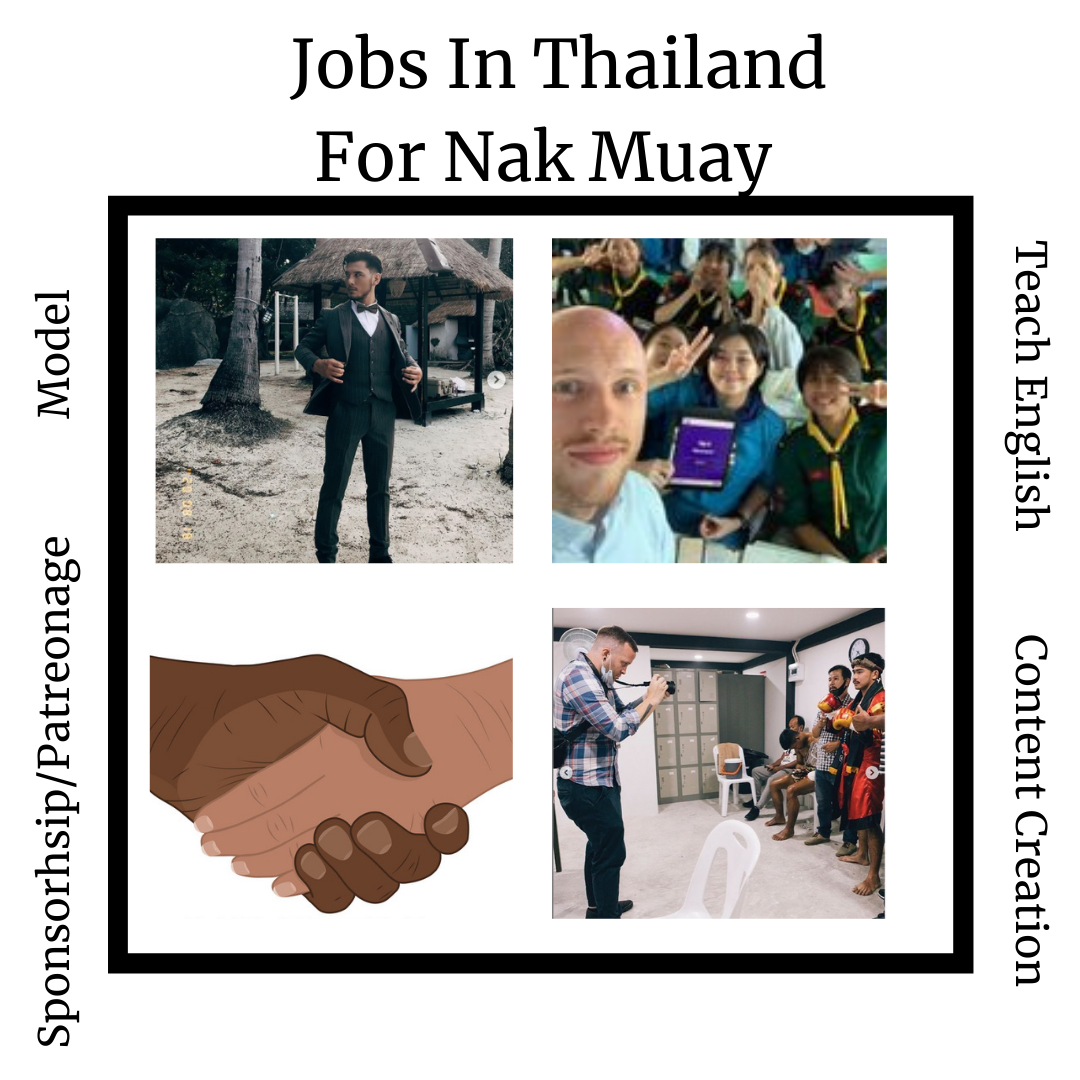 Jobs that can pay and work with a fighters schedule include:
Modeling – This is extremely accessible for certain people in Bangkok. Be prepared to go to a lot of castings. Work will come irregularly, and you will have to wait a while between paychecks. You will need to have style. It helps if you are good looking but looks are all in the eye of the beholder.
Content Creation – The internet and social media are providing new opportunities for people. The field of Muay Thai journalism is still underdeveloped. Money can be made if you possess certain skills and abilities, or if you are willing to learn. There are more opportunities in the wider world of content creation too. Many companies need to have a social media marketer on staff including restaurants, gyms, barbershops etc. You will need a camera and a laptop for this.
Teaching English- The cliche job for foreigners is to teach English. It's an easy job to land if you're from a list of countries that are deemed "Native English Speaking", and the pay will be consistent. Working full time will prevent you from training full time. But if you quality, there are part time opportunities at tutoring centers and online academies. There are many good sites that will help find you work. You will need a degree and some equipment: a computer, camera, light.
Patreon/Sponsorship – Having patrons or sponsorships can be a real lifesaver. There is work involved in maintaining these business relationships, but . If you choose to go the Patreon route, content must be updated regularly.when it comes to sponsorships, you will need to show that you are making efforts to achieve the goals that you and your sponsor(s) have set out. Either of these can be initiated before you make the move to Thailand.
Expenses
Thailand is relatively inexpensive, and some areas like Chiang Mai or Isaan are especially so. The cost of living though in the world is on the rise. While living in Thailand can be reasonable there are still real costs.
On average, expenses, including rent, food, training, visa, and will range between $1000 to $1,500 USD a month. It can be cheaper but it is not recommended.
Here is a basic breakdown for monthly expenses::
$400 for training
$400 for accommodation
$400 for food
$300 for incidentals and visa
Cost Of Training In Thailand
Gym prices range between $300-$500 a month. Prices differ according to the location of the gym, the structure of the facility, and experience teaching foreigners . Membership costs will go down the longer you stay at the gym , given you prove your worth in some way and are deemed a beneficial members of the community.. Many gyms offer sponsorship opportunities but it should not be assumed you will get one.
If you are want to live in Thailand and train fulltime, plan on budgeting for a long term gym membership.
Here are a few notable gyms and their prices per month. Prices are for Training Only.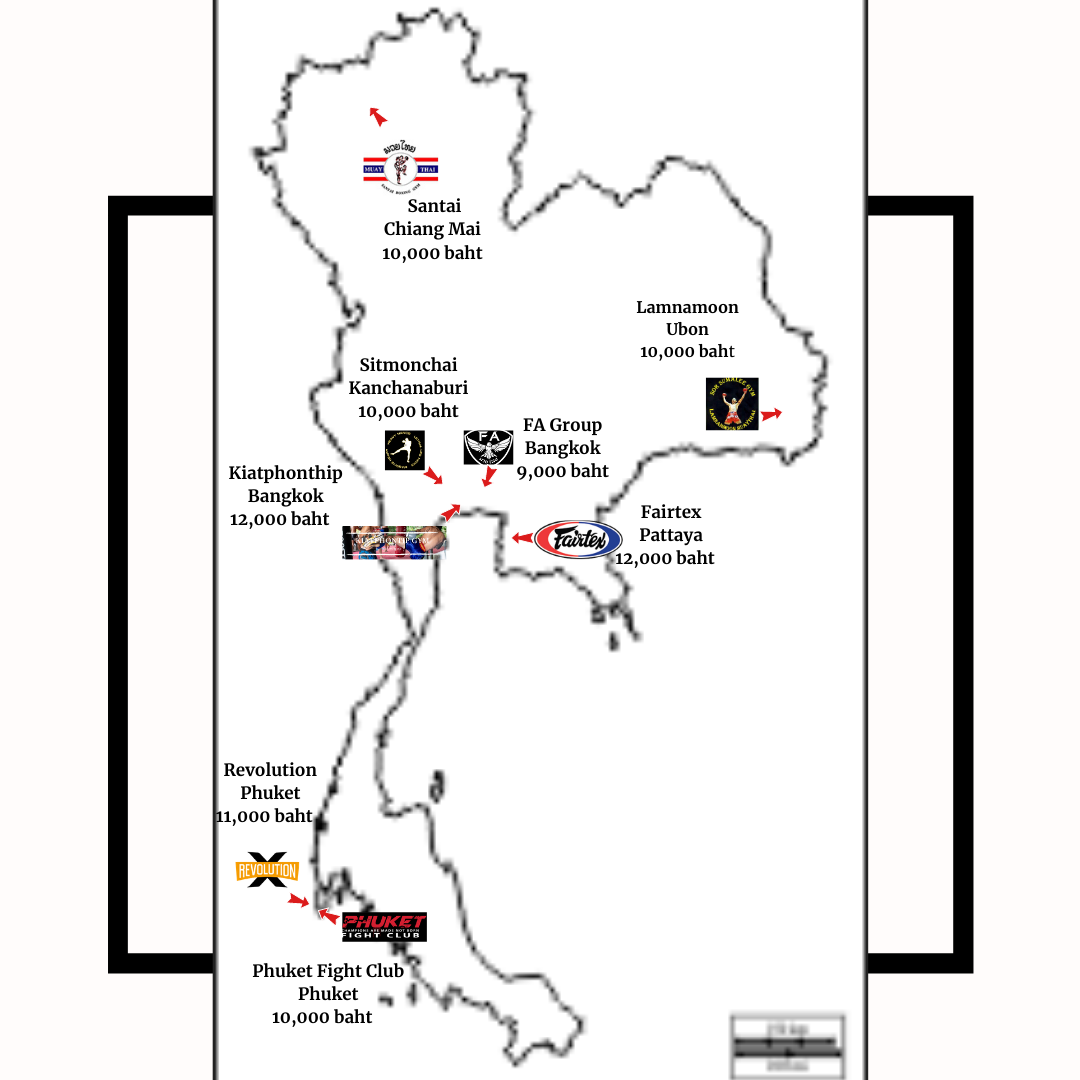 Apartment Costs
All gyms have accommodation on site. The rooms can vary in amenities. It can be a very rich and culturally enlightening experience to stay and live with Thais. however, after living and training with Thai fighters for a period of time, you will probably want to move out to have some independence.
Basic studio rooms in Thailand can be inexpensive, 6,000 baht per month. Condos in Bangkok can be 10,000 baht or more. When renting apartments, water and electricity will be paid separately. Make sure to keep track of your usage. Your electricity bill may change your monthly budget if you keep the air con on all day.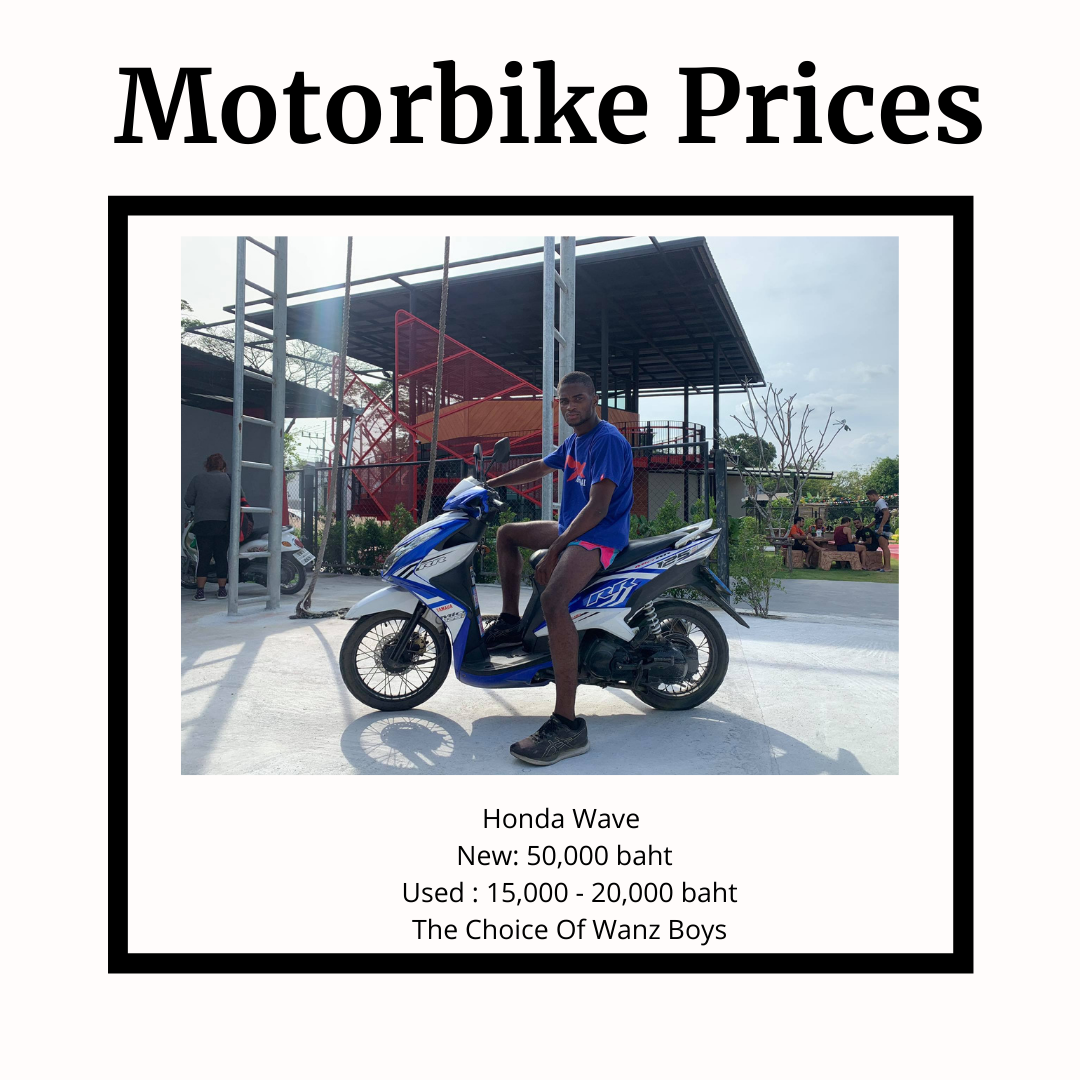 Motorbike Costs in Thailand
Thailand's roads are very dangerous. About 56 people die on the roads each day (or 20,000
Per year) according to the World Health Organization.
Still, having your own transportation is necessary to many parts of the country. It can be a great way to get around and to experience Thailand as well.
Long term rentals for motorbikes costs between 2500-3000 baht per month. Buying a bike can be inexpensive if you know where to look. Facebook marketplace is a great spot for used bikes. A new bike will cost about 50,000 baht. Good quality second hand bikes range from 15,000-30,000 baht.
Gas is very inexpensive. A full tank will cost roughly 80 baht.
Other basics: Always wear a helmet. Get a driver's license. Don't drink and drive.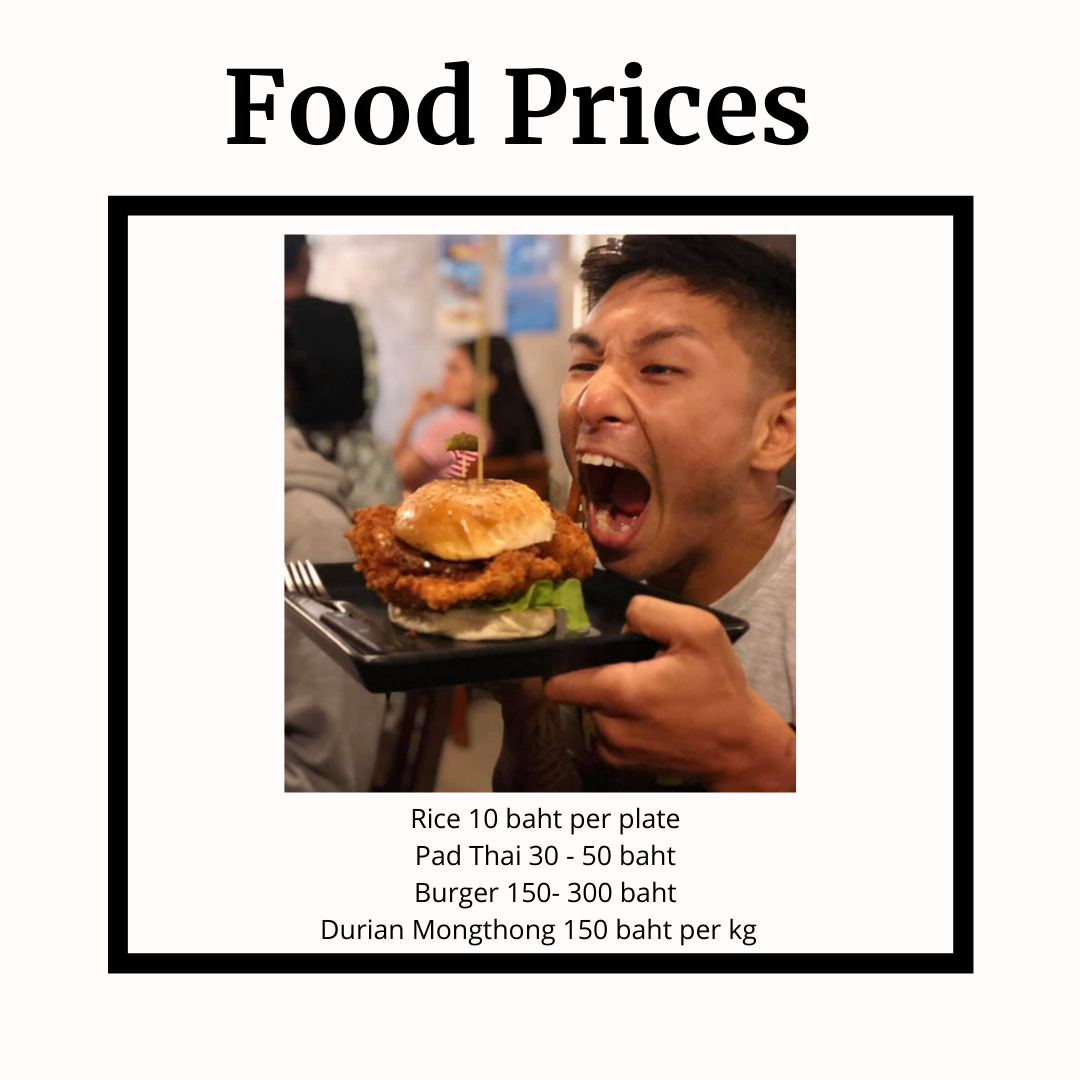 Food
Eating will be one of the other expenses on your plate. Many gyms offer meal plans, usually two times a day of Thai food. Going out to eat can range in price. Streetside restaurants and stalls can be 50-70 baht per plate. The food at malls or restaurants can be more inexpensive.
Cooking at home is another option, but cooking at home is not always the less expensive option. This is especially true when compared to Thai street food. The upside to cooking your own food is that it is easier to control the amount of oil, sugar, and MSG in your food.
Thai food can be exciting, especially when you first come to the country. After three months of eating rice every day, you may want something else. Make sure to budget for the occasional burger, pizza, or ice cream.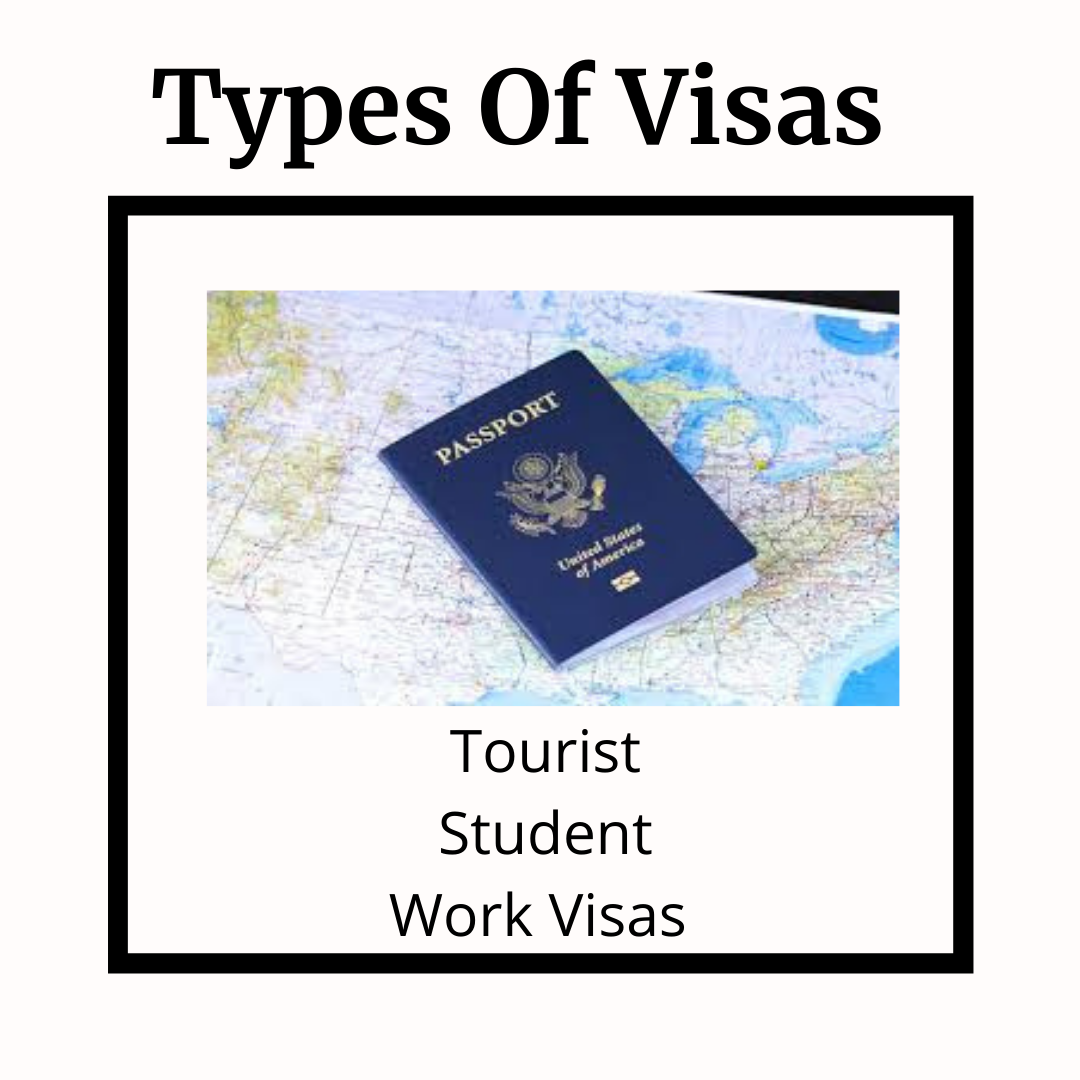 3.Visas For Muay Thai Fighters
The other major expense and hurdle for people who want to stay long term in Thailand is getting a proper visa. With a little bit of planning and some research, visas aren't terrible. It is very important to plan ahead and to keep your visa valid. Overstays and improper paperwork can cause jail time and or expulsion from the country.
There are a few options for long term fighters: tourist visas, student visas, volunteer and work visas.
Check with your consulate for exact information about which visas are applicable and how to get them. Facebook, websites, and forums do not always provide accurate information. Visa rules change regularly Make sure you are up to date with procedures by applying with and through your country's consulate/embassy.
Tourist visas: are given out upon arrival. If you plan you can get a multiple reentry tourist visa which you can extend once. This gives you 60 days and then a 30 day extension or three months in total. A quarter of a year will give you a good feel for if you are interested in committing to the country and lifestyle or not.
Student visas: are supplied through accredited schools. Many Thai language schools offer student visas. This is a great option for those interested in learning Thai, which will help you both long term and short term.  Sometimes the border agents will question you on your Thai. If you didn't' go to class to actually learn this can be a bad situation. Also, agents get suspicious if you have too many student visas stamped in your passport. Student visas usually last a year.  Legally you are not allowed to work on a student visa. Many boxers will do grey area work online or offer private language tutoring. Some Muay Thai gyms, like Fairtex, offer student visas. 
Volunteer Visas: A variety of companies have sprung up in the last year or two offering volunteer visas. These allow holders to stay for one year in the country.
Work Visas: These visas are some of the best. They allow you to work, open a bank account, get a Thai driver's license, and be a normal part of Thai society. Yet, you will have to work or be associated with a business. If the business goes under or something happens your visa will be in trouble. Work visas, or Non Immigrant B visas will last one year and can allow for multiple reentries in and out of the country.
Other Potential Problems
Coming to Thailand and living the life of a Muay Thai fighter is the dream. The reality can be hard though.
Moving to a new country can cause all sorts of issues. Loneliness, burn out, running out of money, being homesick, getting sick or injured, are a few of the common problems for foreign fighters that try their best to stick it out.
Solutions to these problems aren't easy. They require taking concrete steps to learn the language, understanding how training works, budgeting, maintaining relationships, taking care of the body, and more.
Conclusion
Moving to Thailand and pursuing a career in Muay Thai is a great decision. It will change your life and help push you to where you want to go. With proper planning and knowledge, you can make your dream become a reality no matter, how hard it may be.
Get More
Information About The Sport, Culture, How To Pick Gyms And More From "On Fighting In Thailand"
Available now in print and ebook.